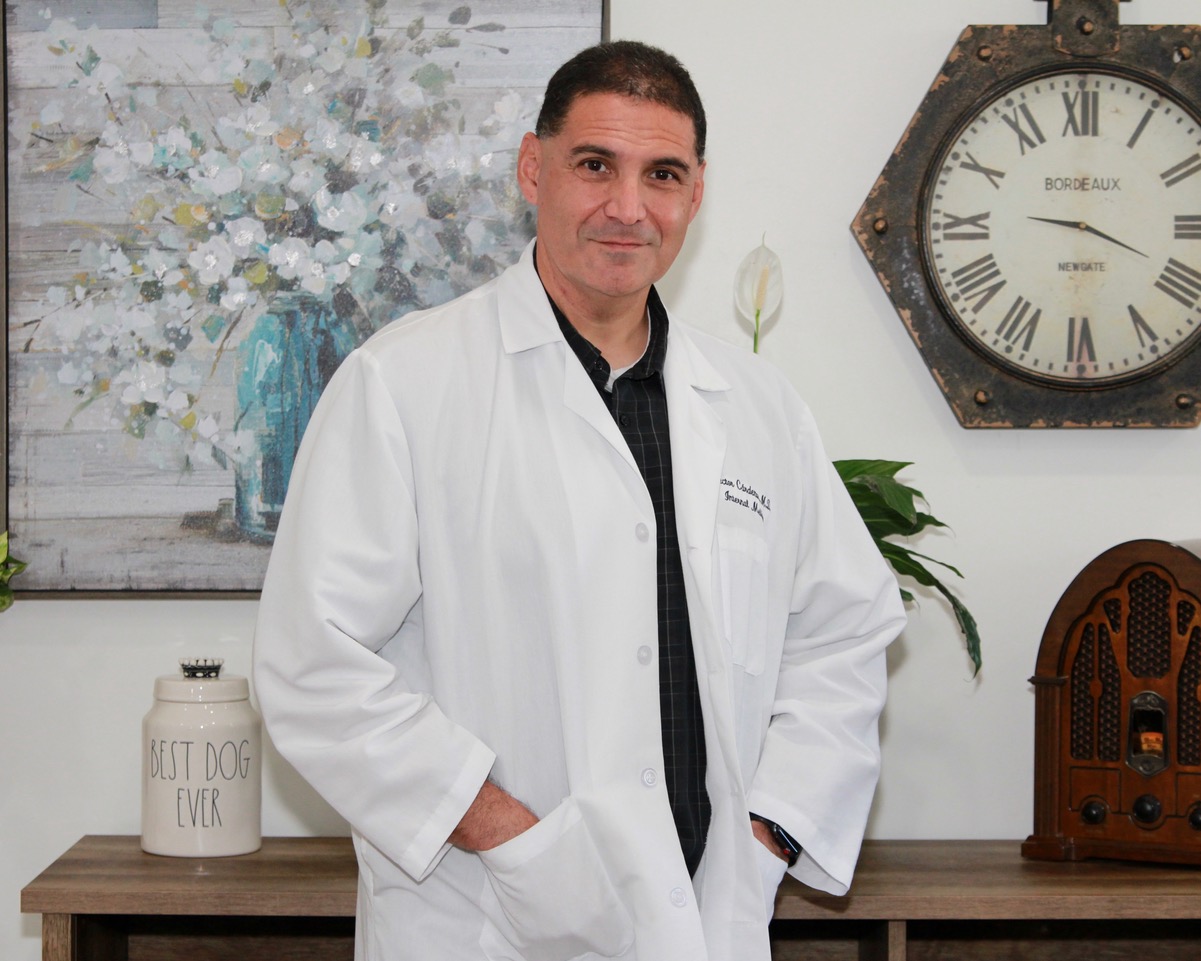 ---
"I have always practiced medicine with the idea that the physician-patient relationship is the greatest tool to achieve optimal health. I believe that education about these marvelous machines we call our bodies will help everyone take better control of their lives."
-Dr. Hector Cardenas
"The race is not always to the swift, but to those who keep running."
---
Dr. Cardenas graduated from University of California, Davis. He obtained his medical degree from the University of California at San Francisco. He completed his internship and internal medicine residency at Stanford University. Dr. Cardenas is board certified in Internal Medicine. He has practiced Internal Medicine in San Diego for 21 years Dr. Cardenas has received numerous awards which includes San Diego Magazine's "Top Doctor" award. Click here to learn more about the services offered.
Fluent in Spanish and English.
When not practicing medicine, you can find Dr. Cardenas running or riding his bike along the scenic trails around San Diego.  He also enjoys cooking, movies and movie trivia, and spending time with his wife, Dr. Carrie and their two teenage boys.
Board Certified, Internal Medicine
Internal Medicine Residency, Stanford University Hospital, 1996-1998
Internship, Stanford University Hospital, 1995-1996
Medical Degree, University of California, San Francisco, CA, 1991-1995
Bachelor of Science, Biological Sciences, University of California, Davis, Davis, CA, 1986-1990
Verified Patient
Dr. Cardenas is a wonderful physician. He is friendly, empathetic and listens to my questions and concerns.
Verified Patient
One of the best providers I have ever had. I was recommended to Dr. Cardenas and I see way. Others should follow suit. Dr. Cardenas appears to genuinely care.
Verified Patient
Dr. Cardenas is an outstanding physician, always shows concern for problems, he clearly explains treatments and answers all questions and then some.
Verified Patient
I would absolutely recommend Dr. Hector Cardenas to anyone I know! … He never makes you fell like he's in a hurry, listens to everything you have to say, and answers all of your questions … He makes you feel like he truly cares about you. He in my eyes, ...
Verified Patient
Dr. Cardenas is the best doctor I have ever worked with. He makes me feel like he really cares about my well-being. Totally pleased.
Verified Patient
I cannot write enough to convey my respect for and gratitude towards Dr. Cardenas. He is consistently prompt, friendly, engaged with my health issues, and patient explanations … I trust him completely and am grateful that he is my physician.
Verified Patient
Dr. Hector is the best doctor. I had so much confidence in him. He was so understanding and wanted to help me to get well.